Syndax shares soar as lead drug clears a mid-stage cancer drug study hurdle
Briggs Morrison has good reason today to be glad he left the Big Pharma R&D world behind at AstraZeneca and switched to biotech. The CEO of Waltham, MA-based Syndax reported that the company's lead drug in combination with Merck's Keytruda cleared its first big hurdle in Phase II and will now transition into the second phase of the study.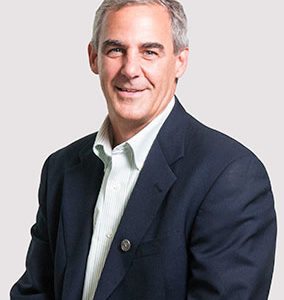 Briggs Morrison
News of the success with its HDAC inhibitor entinostat, which involves at least a few partial or complete responses in patients, delivered a whopping 55% spike to its share price $SNDX.
Syndax has been recruiting two different cohorts for the study: PD-1 or PD-L1 treatment naive non-small cell lung cancer patients and NSCLC patients who had seen the disease progress after checkpoint treatment. To go past the initial stage and on to a more definitive readout, investigators needed to see at least a modest response: A minimum of 2 out of 20 NSCLC patients who had previously progressed on PD-1 or PD-L1 therapy or 3 out of 13 NSCLC patients previously naïve to PD-1 or PD-L1 therapy demonstrating either a partial response or complete response to the entinostat – Keytruda combo treatment.
They hit it, and now the Phase II will continue with investigators adding more patients to the study who had failed PD-1/PD-L1 treatment. Syndax will decide on expanding the other cohort later this quarter.
"We are pleased to report that the entinostat – KEYTRUDA treatment combination has generated objective responses in patients whose disease has progressed on or after PD-1 antagonist therapies," said Morrison, who left his post as a top AstraZeneca R&D exec for Syndax, in a prepared statement. "This data, along with the responses we observed in the melanoma cohort earlier in the year, give us additional confidence in the ability of entinostat to enhance the patient's response to immunotherapy. We look forward to providing additional details on these patient responses at an appropriate scientific forum."
Print